Marketing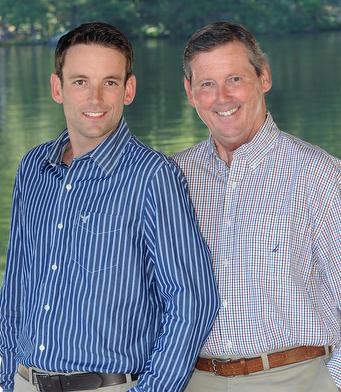 What Separates Us from the Competition!
LuxuryHomes.com recognizes Johnston & Daniel as an Exclusive Affiliate of the LuxuryHomes.com network. Our site focuses on marketing luxury real estate, homes and properties. Johnston & Daniel is a leading luxury real estate broker in the region and
is endorsed and supported by LuxuryHomes.com. When you list your luxury home or property with Johnston & Daniel it will be marketed on
the LuxuryHomes.com website giving added exposure to potential buyers and agents around the world.  It is our privilege at LuxuryHomes.com to promote the leading real estate
agents, brokers and brokerages in each luxury market. We would like to
congratulate you on choosing to work with the best and we truly believe
that working together will be an enjoyable and productive experience.
...
$33 Billion Marketing Global Exposure View Traffic Social Media Promote Video LH Blog
#1 in Google 40 Countries Multi Language Over $33 Billion worth of exceptional listings already on our site. Luxuryhomes.com has been a successful marketing tool for 14 years, showcasing your home in a visually appealing manner. Able to view traffic on all listings and feature ads. Opportunity to get your listing posted on Facebook, Twitter & Pinterest. We currently have over 37,000 Facebook likes. Personalized promotional materials for marketing.
Feature your listing video on our LH Channel and Youtube Channel for added exposure.
LH Living Page - thousands of views every day on our luxury lifestyle blog.
We achieve the #1 spot on all major search engines for key words such as "luxury homes", "luxury properties" and "luxury real estate"
Additional exposure beyond local MLS and agent websites – we are viewed globally, in over 40 countries. Multi language translate function. Over 70 languages available. Site Stats We currently receive over 1.2
million page views per month, with millions of unique visitors each year. Rentals & Developments Showcases the top rentals and developments in the world.
LuxuryRealEstate.com, frequently ranked 'Best Website' in consumer and industry surveys,
has been recognized for excellence by the WMA Awards and the Webby Awards and has
been voted 'Best of the Web' by Forbes Magazine multiple times. Since its debut in 1995,
LuxuryRealEstate.com has remained the #1 portal for luxury properties on the internet
and has several times more $1,000,000+ content of any near-peer.
Known in the industry since 1986 as the Who's Who in Luxury Real Estate network, a
global collection of the finest luxury real estate brokers in the world, this group of more
than 130,000 professionals with properties in more than 70 countries, collectively sells in
excess of $190 billion of real estate annually. Members are selected by Chairman/Publisher
John Brian Losh, one of REALTOR Magazine's 25 Most Influential People in Real Estate
and broker of fine properties through his Seattle-based brokerage firm, Ewing & Clark, Inc.
The company has also been recognized by the Maggie Awards, received an ADDY Award
for excellence in Web Design, ranked in the Inc. 5000 List and named as one of the 100 Fastest Growing Private Companies by the Puget Sound Business Journal.